We're back! Sorry the blog has largely been absent this year…we've been busy with a newborn, and thus haven't really traveled (or had much free time at all, for that matter). After our semi-involuntary hiatus, we're back on the road/in the air for another Church Family adventure.
Soon, we're heading back out to the Rocky Mountains for the third time in three years! We're very excited for the trip, and can't wait to share about our travels. As you might have suspected, there's a football game involved. App is playing at the University of Wyoming, so we'll be attending the game, and we also hope to make at least a few innings of a Rockies game.
The original plan was to visit South Dakota (Black Hills and Mount Rushmore, Badlands, Wind Cave, etc.), drive to the game in Laramie, and then head northwest to Yellowstone. However, we again ran into rental car availability and pricing issues (see also: Church Trip 2021), so we decided to fly into Denver, where we could rent a minivan for our travels. After exploring Colorado, we'll head up to the football game, and then continue to the Grand Tetons and Yellowstone.
First, some life updates. Our son Walker was born this spring, so it's been an exciting (and sleepless) time for everyone. FYI, our blog won't include pictures of him, or really any other information, for that matter. All the tech giants spy on us adults enough as it is, so we don't need to feed them an advertising profile for our little ones on top of that. If you want to meet him (or see pictures), text me, or better yet, come visit sometime!
Dad and I are both recovering well from our winter surgeries, and are starting to get back to business as usual. We've even managed to play golf a few times.
In August, some friends graciously gifted Faith and me a sunset dinner atop Beech Mountain, since they made reservations but were unable to attend. The evening, hosted by Chef Will Young, started around 17:30 with a chairlift ride to the 5,506′ summit, followed by appetizers, salad, entrées, and dessert.
The appetizers served were: various charcuterie; smoked trout, crab, and spinach dip on grilled crostini; and various fruits and vegetables. The curry pickled cauliflower and trout dip were our favorites.
During a break, we were treated to a rather entertaining doorbell camera video of our babysitters entertaining Walker.
The salad was mixed greens with strawberries, glazed apples, goat cheese, and various praline nuts with a zesty apple cider vinaigrette.
We enjoyed watching several does and a large buck while we ate. Between courses, we were able to roam around the mountaintop, taking in the splendid mountain views.
The main course was grilled spinalis (the best part of the ribeye), risotto with roasted red peppers and local mushrooms, and asparagus wrapped in provolone and prosciutto.
For dessert, we enjoyed a homemade sugar cookie and three types of homemade ice cream: chocolate, strawberry, and butter pecan.
There was a splendid sunset that evening – one of the best I've seen in the High Country. After dinner, we rode the shuttle back down the mountain to our car. I'd definitely return sometime – it's a great place for a special dinner.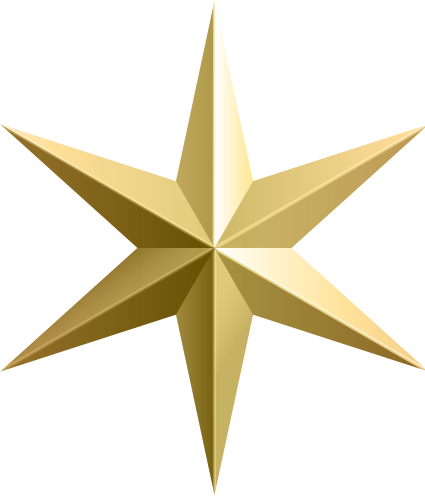 A great place to spend a special evening! It was nice to roam around the mountaintop between courses. The setting is very casual and relaxed, but the food is top-notch. The combination of setting, service, and food ears this dinner a star. Note: reservations are required.
* – Would definitely visit again
** – Exceptional, must visit if you're in the area
*** – Worth making a special trip to eat there
That brings me to the purpose of this post: our latest trip is fast approaching. We're headed out to the Rocky Mountains to visit four states, watch a football game, see some wildlife, eat some good food, hike, and relax. We'll be in Colorado, Wyoming, Idaho, and Montana, and will visit three national parks: Rocky Mountain, Grand Teton, and Yellowstone. We've visited Yellowstone and Grand Teton before – click here for a link to that blog. We also visited Colorado Springs in 2022 – click here for that blog. We'll also visit Wyoming's Snowy and Wind River Ranges, and some of north-central Colorado.
By the way, when I say "we", I mean Isaac, Faith, Jerry, Amy, and Walker. While some destinations will be repeats for us, we're excited to have more time to explore places we missed (or had to skirt over) last time, to visit the parks in a different season, and to see things a second time! Neither Dad nor Mom has been to Colorado, so we're going to take them to some places Faith and I visited last summer. We're excited about visiting in the fall, which brings cooler weather, more wildlife activity, the elk and bison ruts, and colorful fall foliage – especially Colorado's famous aspens.